About Us
We are the newest tennis club on St. Augustine's stunning Anastasia Island, just off the 312 Bridge and Plantation Island Drive South.
Our club offers five top-of-the line Har-Tru Hydro Clay Courts; many of them have night lighting. Impeccably maintained, they offer the ultimate tennis experience. There is plenty of parking right on site.
At Harbour Island we simply want you to have fun and make new friends while you get better at a game that's truly one of the best lifetime sports. This is a place where everyone feels at home, where newcomers easily become part of the community, and where anyone is truly welcome.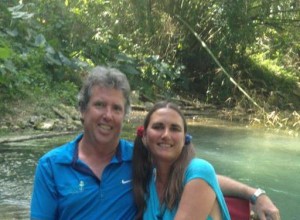 Rich & Marie Turnbull built this facility in order to share their love of tennis with St Augustine. Initially, their plan was simple: to build a place where they could play tennis with their friends. That soon changed when more and more friends of friends began showing up, drawn to this unique setting for a tennis club. Today, anyone from the serious athlete looking for a challenge to the novice hoping finally to learn how to hit a ball over the net, along with and everyone in between, can be found socializing, exercising and relaxing on and off these courts.
Much like Rich & Marie, their facility is warm and inviting. The membership rates are very affordable. Rich & Marie encourage the development of new programs, new players, and new ways to socialize. They are proud to offer clinics run by top-notch tennis professionals who are great teachers and, like them, just great people.
Rich & Marie hope that you will visit their facility, become part of this rapidly growing community, and enjoy the sport of tennis as much as they do.